Faith Formation: Children, Ages: 4 - 12
The children meet every Wednesday evening at St. Mary's Center from 6 - 7:30 pm to learn their Catholic faith. They will grow in love and appreciation of the Gospel of Jesus Christ, His Church, the Seven Sacraments and the traditions of our faith.
Thank you for your participation and for your support of our efforts with the children. As a parish we all share in the responsibility to pray for and support our children in their faith journey.
Bus transportation from Croswell, and Lexington to Port Sanilac will be provided every week by Sanilac Transportation Company.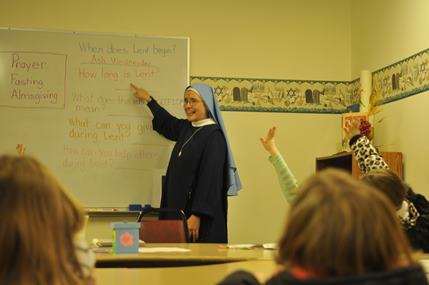 ---
FAITH FORMATION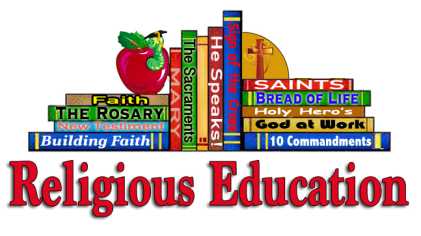 ---
THANK YOU!
As this year's Ave Maria Faith Formation comes to a close, a big round of applause and sincere gratitude to all our catechists, classroom helpers, parents, grandparents, relatives and friends who assisted in various ways in the Faith Formation Pro-gram. A special thank you to our devoted team of cat-echists for their gift of time and dedication in preparing classes to instill in their students a greater understanding of the Faith, a deeper relationship with God and the importance of discipleship with Christ. May God graciously bless our catechists for their enthusiastic, generous and faithful catechetical ministry for the spiritual growth of our parish and the Church.
May our Blessed Mother intercede for all of us to daily grow in our knowledge and love for God.
Mark your calendars for Vacation Bible School July 11 - 15 At St. Mary's and Aug. 1-4 at St. Denis!
Sister Mary Teresita, SMDG